All-in-Vein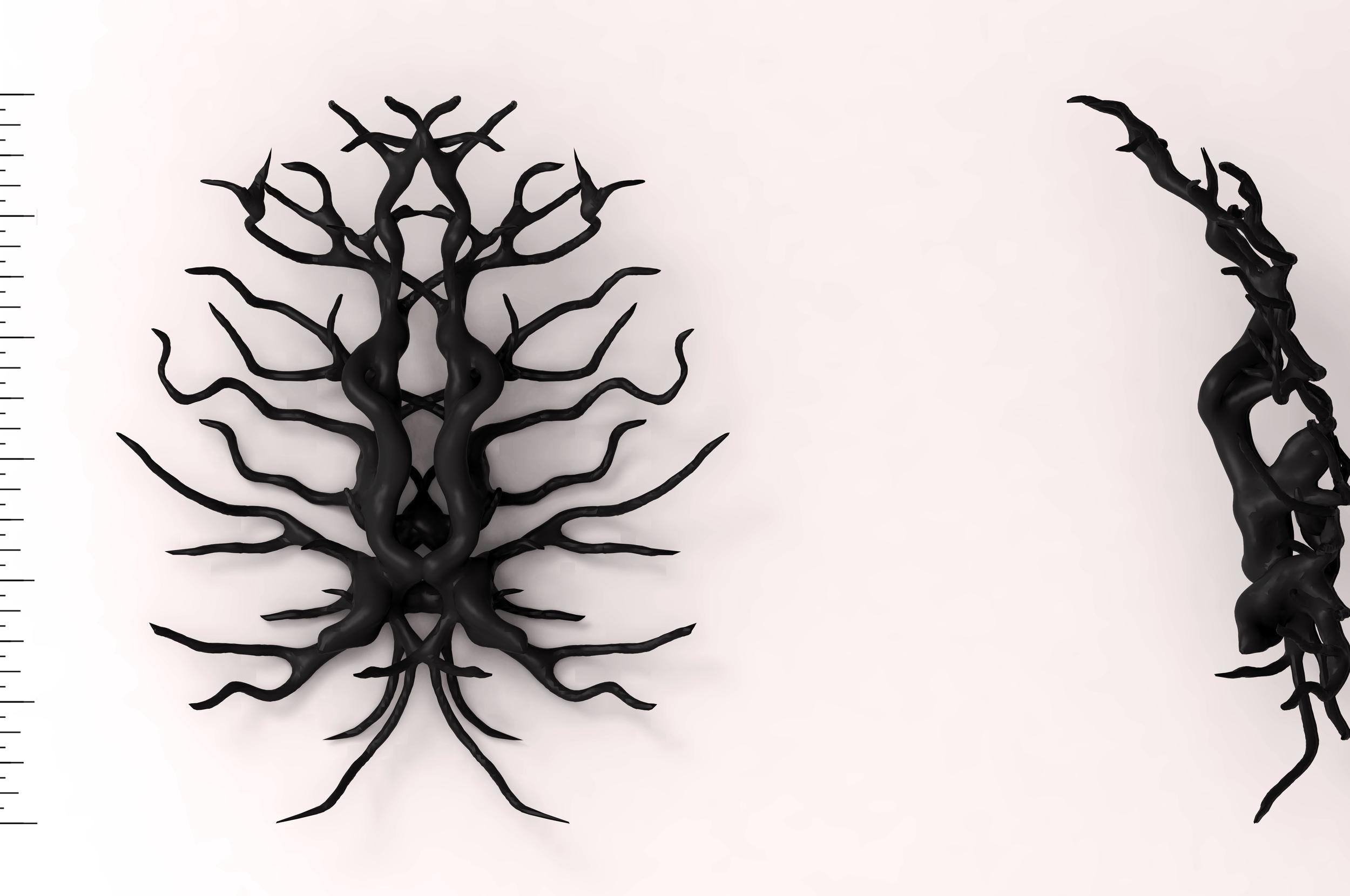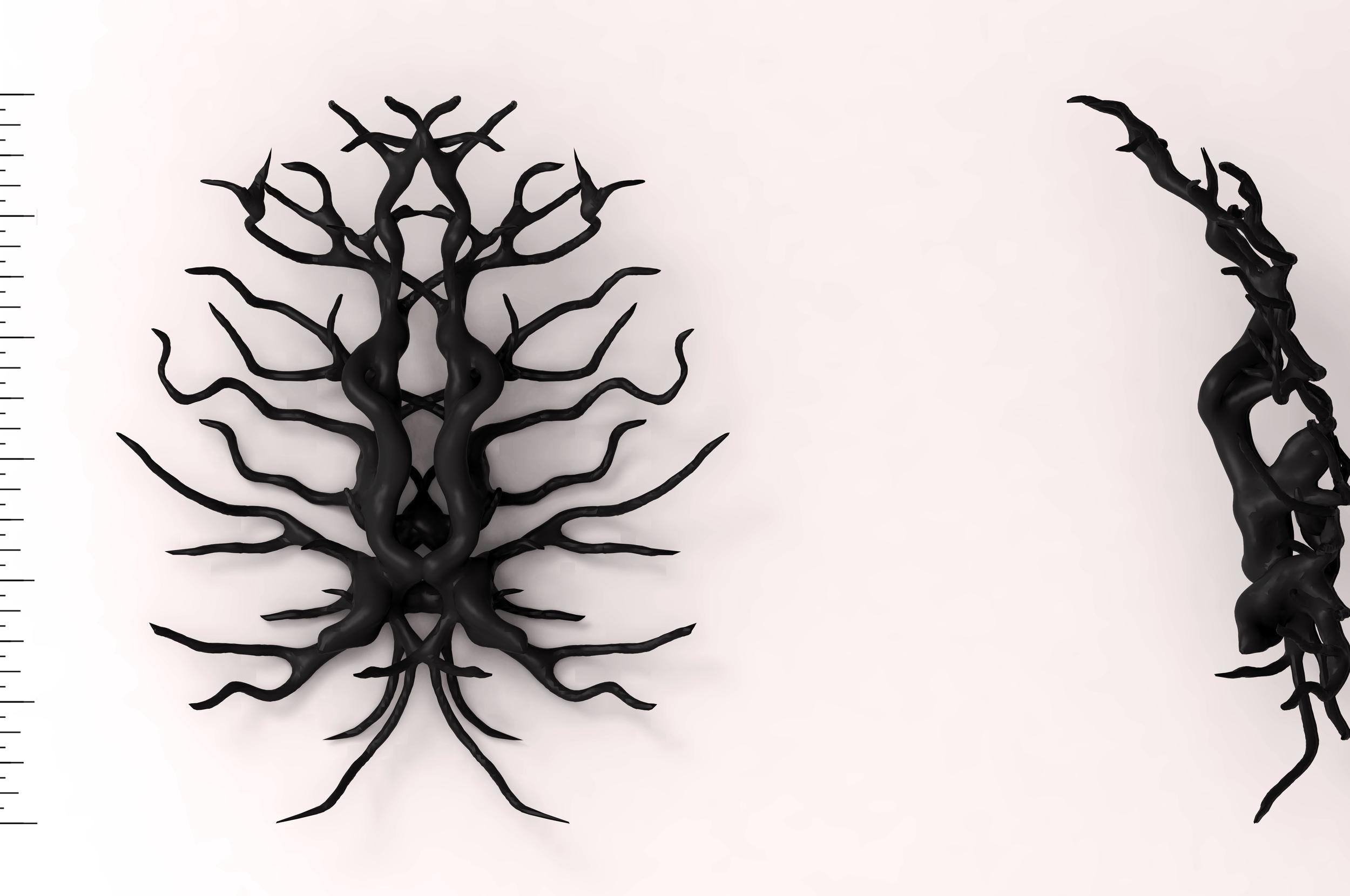 All-in-Vein
3D Printed Nylon Plastic. 2015-2016.
All-in-Vein uses MRI-data taken from the human body, in particular the principle blood vessels which feed both the left and right sides of the brain. Merging both distinct sides together into a uniform, sculptural singularity speaks to the idea that the creative and analytical, the imaginative and logical can co-exist.
Also of importance here is the notion that data, in this case that which is collected from probing the depths of the fleshly human body, becomes an entity in and of itself ...
Dimensions: 5.6" x 6.8" x 2.1".